Summer space, rest & joy
Hello love,
I hope you are reading this letter doing well. Maybe you have time to sit down, grab a drink and rest your body as you read this? Take a moment to catch up.
It's been over a month since my last letter to you, yet it feels like yesterday. Time is moving fast and there are so many things I want to do. But today my connection to you is at the top of my list.
So here I am.
Checking in.
How are you darling?
How is your body?
Your beautiful mind?
How is your breath?

Take a moment to move inward,
draw back from the world around you.
Notice you connection to the ground.
Become aware of your thoughts.
Feel your breath.

How are you?
Aaaaah… Just writing that calmed my brain. I try to create a little space for conscious breaths and check ins with myself as much as I can. I am tired, yet happy. Doing a lot of things I love, seeing many of you in person on the mat again. Many trainings, classes and concerts on the calendar and I feel a little buzz of energy just thinking about all the good things I got to do already. And there's so much more to come!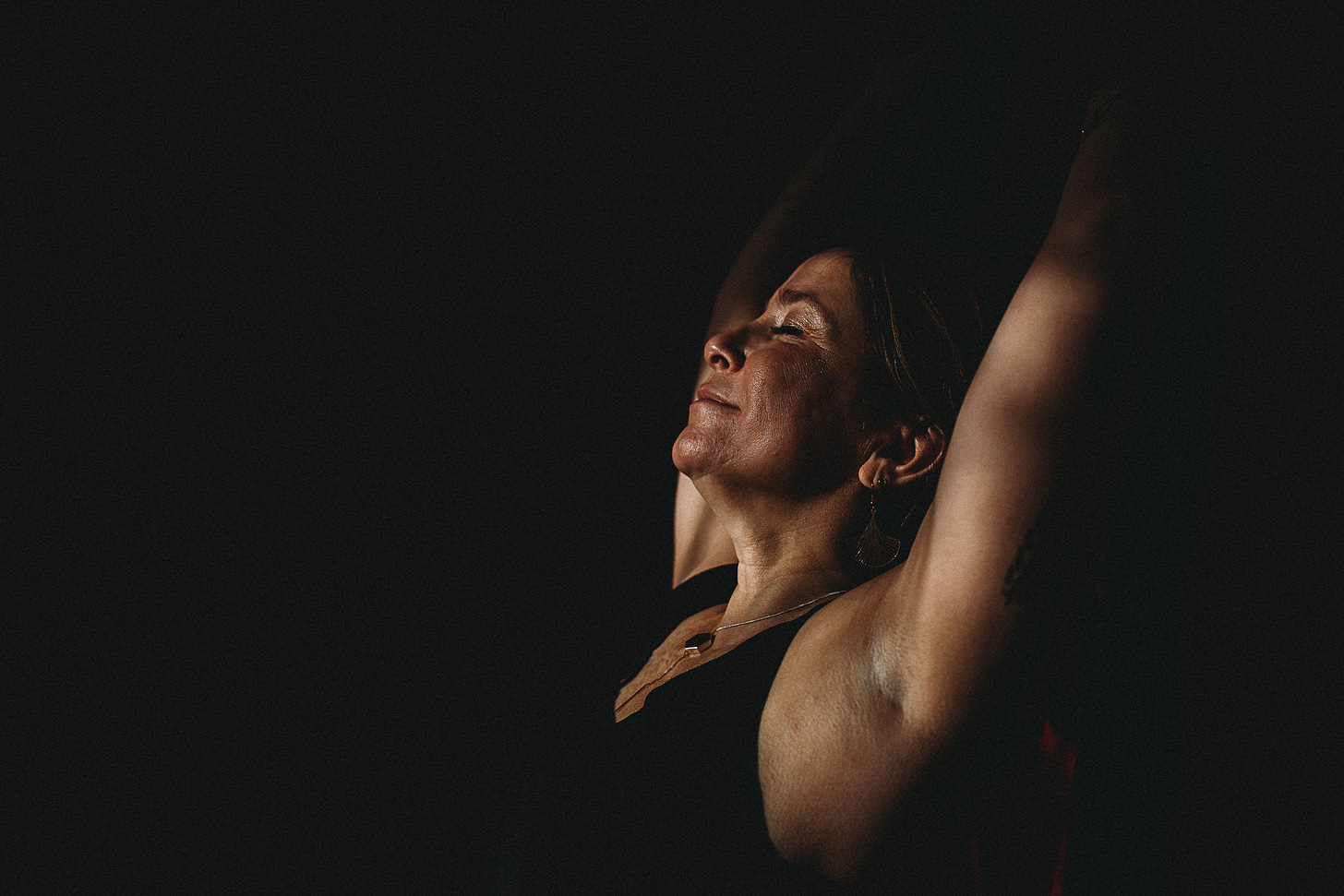 I have a few things to share and tell you. I will try to keep it short, as not to add to the overwhelm that seems to be everywhere.
Yoga Vayu App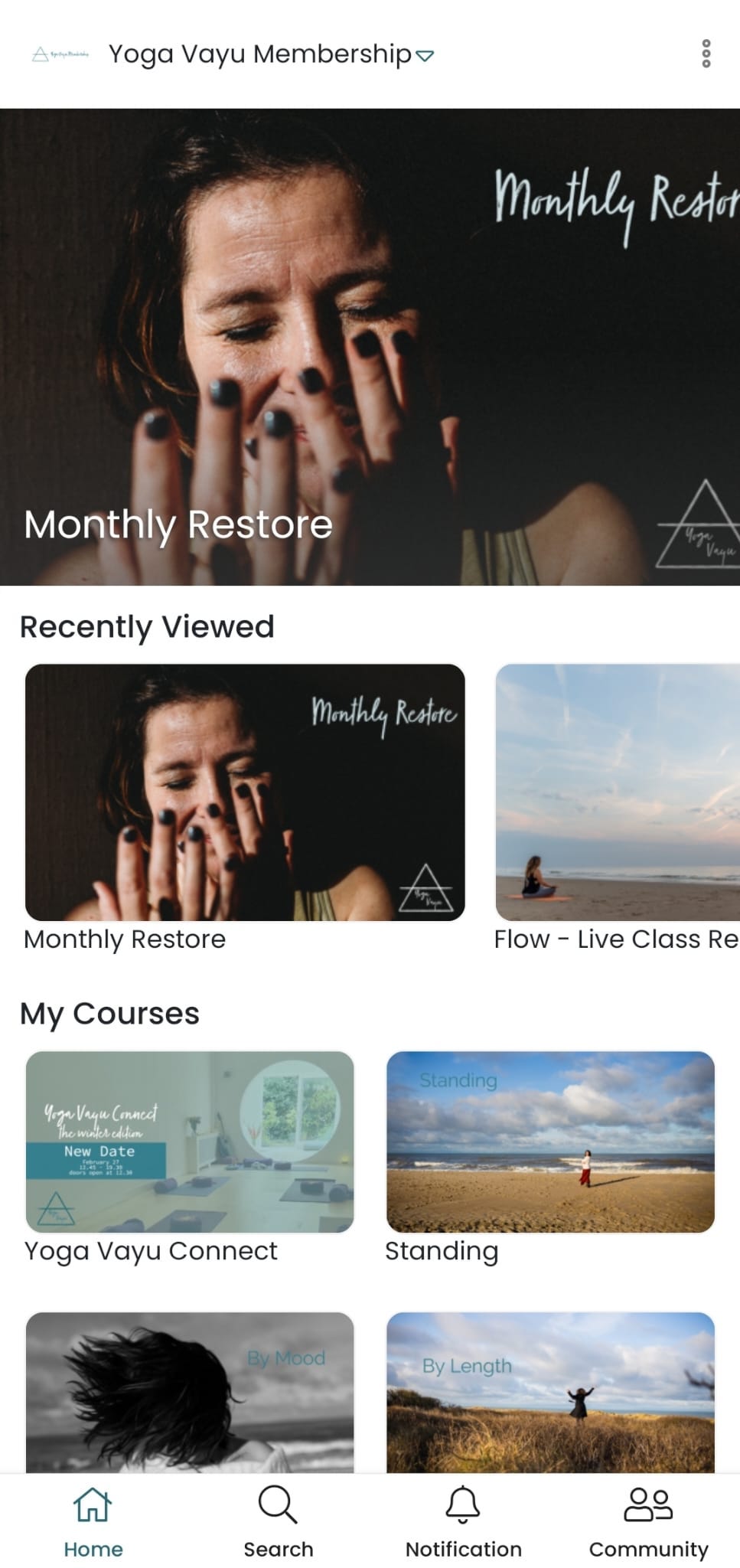 I'm so happy to announce that you can now download an app for your Yoga Vayu Membership. If you download the Zenler app in the Google Play or Apple store. Enter your email to receive a code to link your account to the app and you are all set! It's new, so let me know if you run into any issues. At a first glance the app looks lovely and useful. It's not (yet) possible to stream to devices like a Chromecast, but I'm hopeful that might come in the future. Let me know what you think of the app after trying it out. You will also be able to get notifications from me through the app, like any changes to classes when they happen, or special announcements. I promise, just like with this newsletter, I will not spam you!
Monthly Restore Series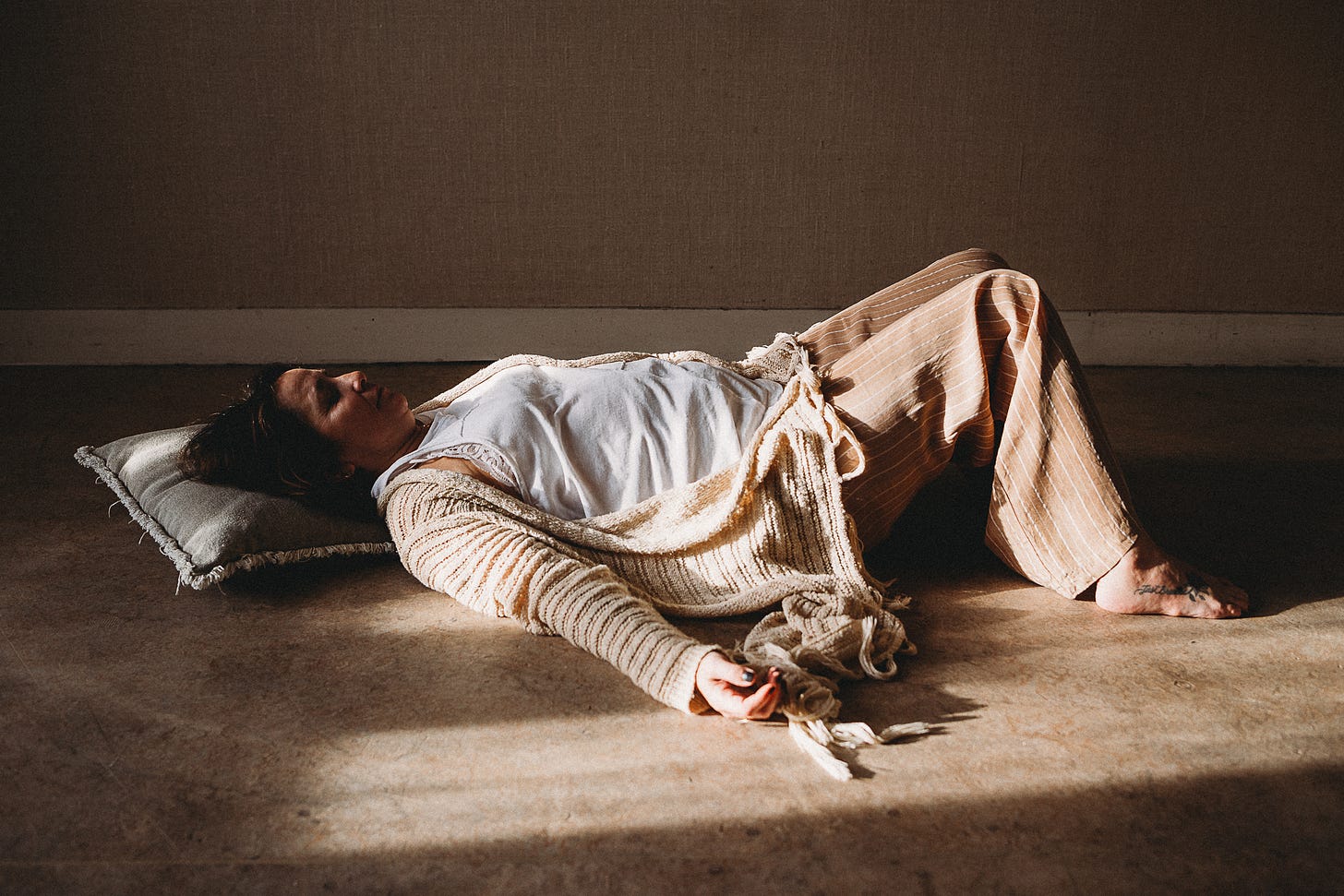 A new series of Online Restorative Yoga is on its way. Our first session is this Saturday, June 11 at 10 am. Join me for a little under 2 hours of loving rest from the comfort of your own home.
These workshops start with me talking about what we'll do and what you can expect for about 15 minutes. After this we move to our mats (or carpets) to help our body open itself to loving rest and attention.
A single workshop is €25, if you sign up for all 3 it's €66.
And yes darling, you get the recording too, so it's not a problem if you can't join us live. Find all the information here.
Show Up and Surrender Podcast
I am so proud of the podcast episodes that have come out in the last few months! Have you had a chance to listen? We released a new episode today about staying in or moving out of your comfort zone. I would love to hear your thoughts about the podcast. Follow Show Up & Surrender on Instagram to stay up to date, new episodes are released bi-weekly! You can find all the episodes and more information about the podcast here. The conversations we share on the podcast fill me with so much joy, I hope they do the same for you.
Listen to our latest episode here: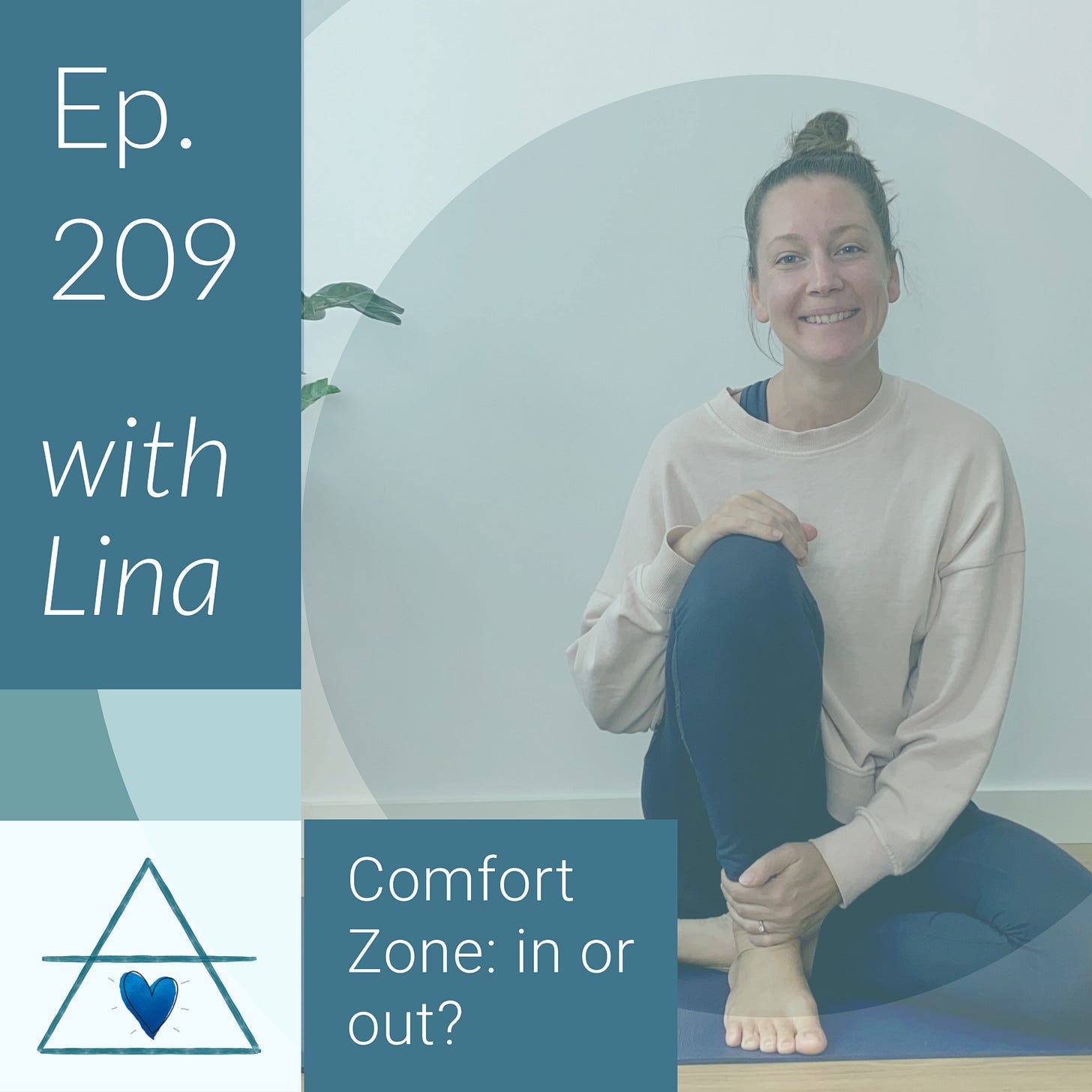 A few more spots left
I am so happy that we are filling up our Connect Retreat in Portugal. We have a few last spots available. What are you doing in October? I would love to have you join me.
The retreat will be in English and I am close to finalizing the program as I write this. It will include 9 workshops (might be 1 more or less) all focusing on making connections. Between the body and mind. The mind and the breath. The sensations and the body. The senses and your awareness. The connections with the others and your beautiful surroundings.
We do all this through Yoga, from slow flow to restorative to nidra. Through meditation, breathwork and journaling. I am so excited to share all that and more with you.
Find all the information here and please let me know if you have any questions!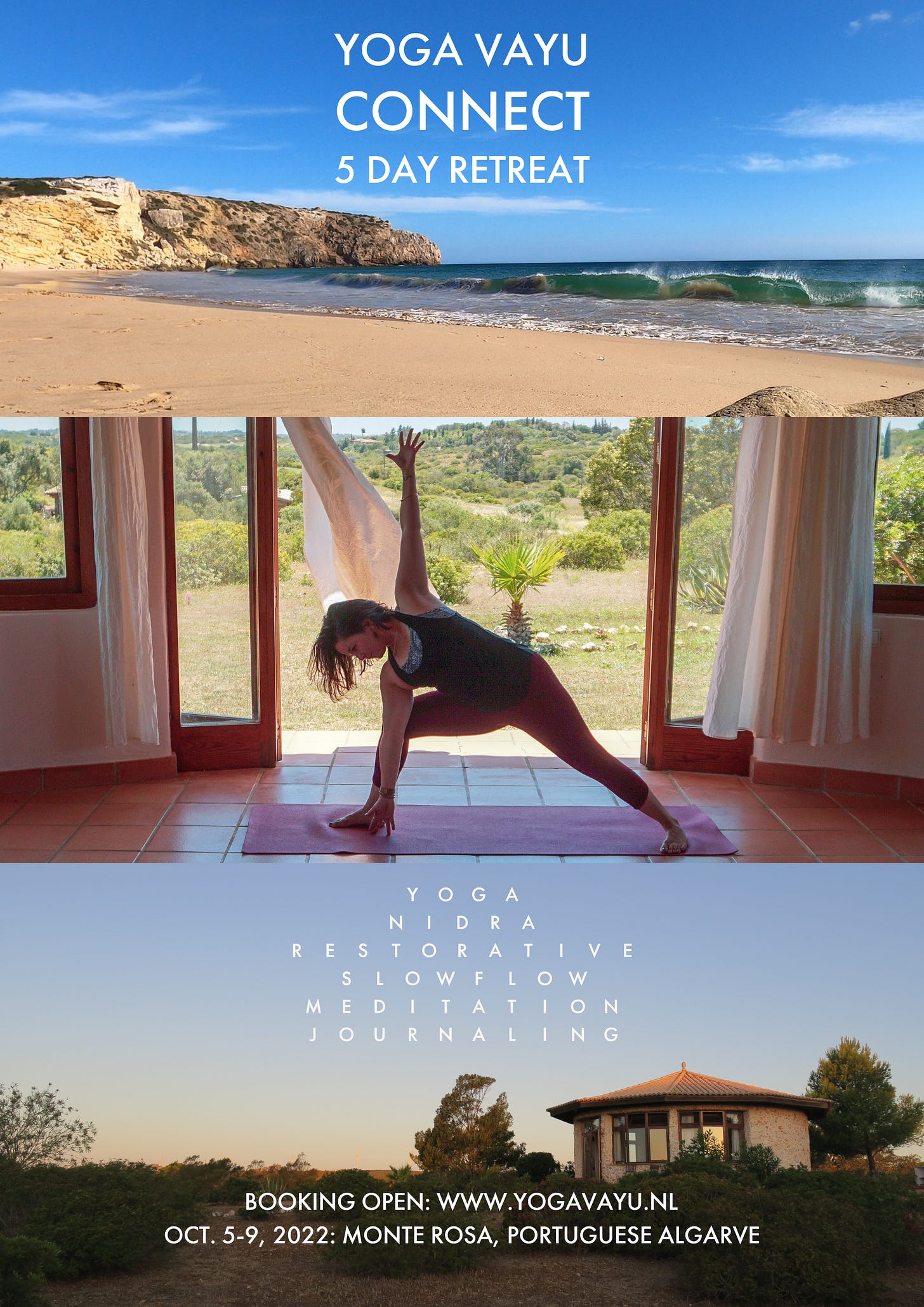 Okay love, that's it for now. I will check back in when I have more news to share! And for those of you that are new here: please scroll down to find all the places we can connect and where you can join me for classes and other fun things!
As always with love,
Biddy
Most photo's by Evamaria Kulovits

Practice with me:

Weekly Classes
Tuesdays
19.30 - 20.30 CEST: Embodied Yoga - Live online at Yoga Vayu Membership
Wednesdays
10.15 - 11.15 CEST: Yoga In Person - Active Health Center, Leidschenveen
19.30 - 20.30 CEST: Healing Yoga - Live online at Mahé Yoga
Thursdays
21.00- 22.00 CEST: Yoga - In Person Active Health Center, Leidschenveen
Thursdays & Fridays
flexible hours: Private & Small Group Yoga - Get Fit Stay Fit, The Hague
Categories: update, newsletter